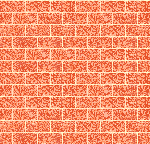 Exhibition and Sales Room
Call in at the Exhibition Room where various items of milling and general interest are displayed. The room will be open for viewing until 4 pm. Please note, however, that Guides to the Mill, ice creams and other items will only be available for purchase, by cash, until 3.45 pm.
Garner Display Area
Additional displays are exhibited in the Garner, or Attic, area of the Mill. Here visitors can view the reconstructed Miller's Workshop, containing many of the tools used by the previous millers, or the Miller's Store, a collection of items rescued from the old cowshed and stable buildings and from around the Mill. A small collection of model windmills shows the various types from around the country, together with a model smock mill showing the internal working of a windmill.
The Display of Cereals illustrates the evolution of wheat and a selection of other cereals, many with examples of the grain.
Tea Room
(and toilets)
Visit the Tea Room where tea, coffee, cooled drinks, cakes and other light refreshments will be available for purchase from 10 am until 3.45 pm. 'Drinking-up' time is until the 'Home' bell is rung at 4 pm. Purchases are by 'old-fashioned' cash as we are unable to accept card transactions.

Toilets (including one accessible to disabled visitors) and baby-changing facilities are located in the same building.
Although there is no charge for car parking or for admission to the mill or gardens,
collection boxes are positioned at various locations. Donations from visitors are
very welcome as the mill depends upon these to assist towards the costs of
maintaining and running the mill for your pleasure and enjoyment.