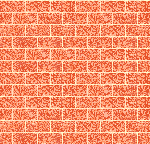 News from the Mill - A Springtime Task

In March 2014, a section of the poor quality hawthorn hedgerow along the side of the entrance roadway was laid. This is a traditional method of hedge management that has been used for many hundreds of years, even recorded back in Roman times.
After the removal of basal rubbish and unwanted growth, the remaining stems were partially cut through near to the ground. The cut stems, known as pleachers, were then bent over to an angle of about 35 degrees and kept in place by upright stakes. The Midlands style of hedgelaying, one of many regional styles, gives one clear side, usually on the road side, with the field side still retaining a bushy nature to deter livestock. Additional rigidity is provided by the bindings or heathering between the tops of the stakes. Hazel stems cut from the hazel coppice in the mill meadow have been used for the stakes and bindings.
New growth developed from the basal stump and the pleachers to create a thicker hedge and fill in gaps. By the Autumn 2014, the regrowth was sufficient to allow some light trimming of the new growth. Further regrowth was evident by May 2015.